Eye Surgeons and Ophthalmic Surgery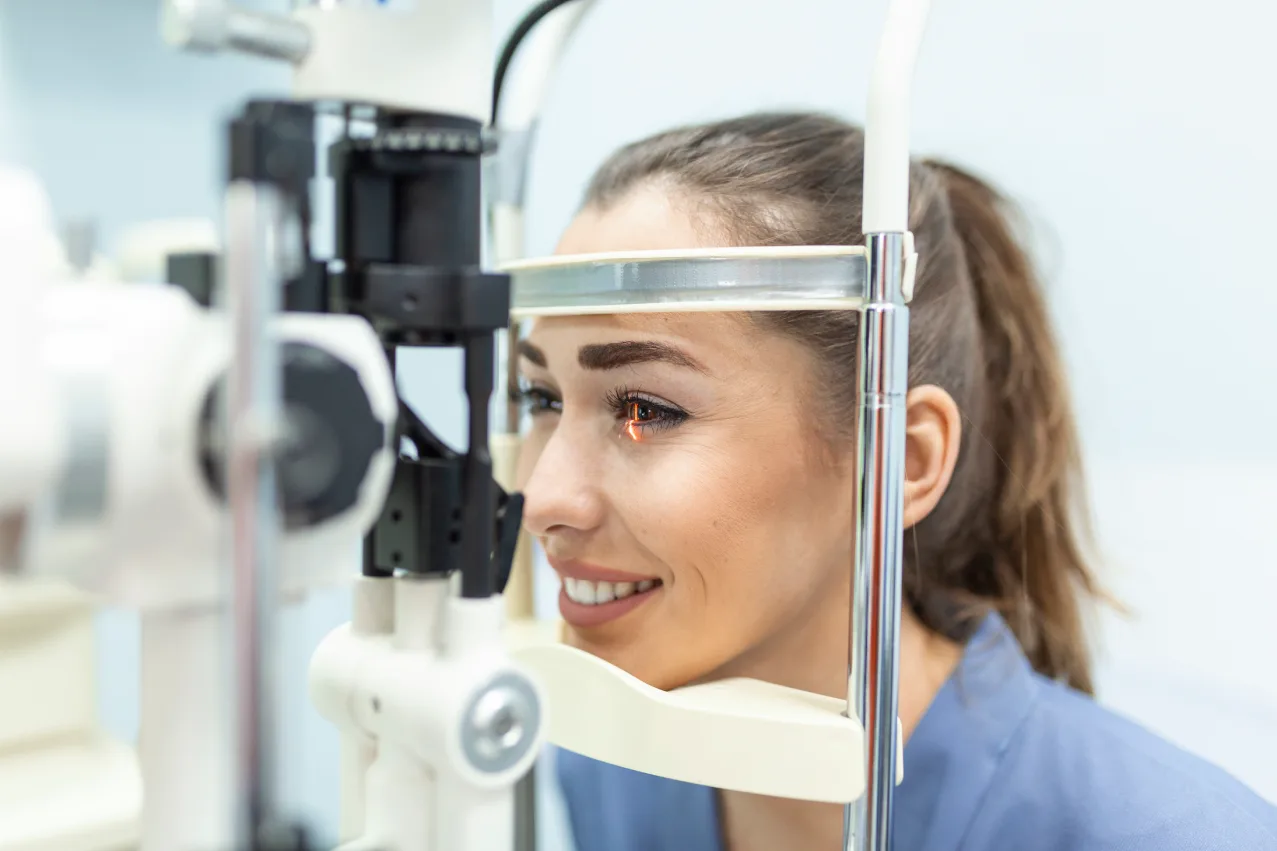 Ophthalmic eye surgeons are physicians specially trained in surgical techniques that correct refractive (light) errors, glaucoma, and cataracts. As medical doctors, eye surgeons are also qualified to diagnose and treat diseases and medical conditions that impact vision. Areas of expertise cover a wide range of vision issues that often overlap with those treated by other specialists in the medical field. The specialty requires a minimum of four years of post-graduate training in ophthalmology, three of which focus on ophthalmic eye surgery.
Selecting an Ophthalmic Eye Surgeon
Ophthalmic eye surgeons can choose to specialize in a wide range of sub-fields. Patients with certain eye problems would be wise to select an ophthalmic surgeon known for their expertise in the particle field.
Pediatric surgery Glaucoma surgery
Glaucoma surgery
Retinal diseases and issues
Corneal issues and diseases
Plastic surgery
Neurology
Reconstructive surgery
Cataract and refractive surgery
Eye surgeons typically divide their time between diagnostic office visits and the operating room. As medical doctors (MDs), they often interact with other doctors in treating systemic diseases, such as diabetes and other conditions that impact vision.
Be Advised
Take these items into consideration.
Treatments by eye surgeons can be expensive
Appointments are difficult to get
A referral is often required
It is advisable to check with your health insurance to see whether a particular surgical treatment is covered.
Cataracts and Glaucoma
These days the most common eye surgeries involve the treatment of cataracts and glaucoma. With the first, a cloudy film grows over the eye lens and generally occurs with age. The second, a more serious condition, involves damage to or anomaly in the nerve connecting the eye to the brain. The condition is usually traceable to family history.
Laser Eye Surgery
LASIX surgery uses lasers to correct the common vision issues of nearsightedness, farsightedness, and astigmatism. It has garnered its fair share of headlines. However, there are a variety of laser surgery techniques that eye surgeons have at their disposal, depending upon the vision problem or deficiency.
Advanced Surface Ablation uses the Zeiss excimer laser Advanced Surface Ablation program to reshape the cornea.
Laser Blended Vision is designed to correct distance and reading vision issues in patients over 45.
Small Incision Lenticule Extraction is a new blade-free, single laser technique.
Photo Therapeutic Keratectomy uses the excimer laser to polish the corneal surface and remove irregular tissue.
Yttrium Aluminum Garnet provides fast, effective, and painless treatment for posterior capsule opacity (PCO), also known as 'secondary cataracts.'
Selective Laser Trabeculoplasty lowers intraocular pressure in patients with glaucoma.
Pan Retinal Photocoagulation prevents further visual loss in patients with advanced diabetic eye disease or other degenerative eye conditions.
Get Your Sight Right, New York
Dr. Craig Beyer comes to the New York area as one of the first 10 doctors in the country authorized to perform LASIK surgery by the FDA. He has personally performed over 15,000 surgeries. His experience in all corrective surgeries and knowledge of advanced eye care has been noted by top Ophthalmology Publications nationwide.
If you live in New York or the surrounding areas and are considering LASIX surgery, experiencing eye issues, or need professional advice on contacts versus glasses, call us now at 877-274-1797 to schedule a free consultation.
Ready to speak
with a doctor?