Eye Exams: The First Step Toward Healthy Vision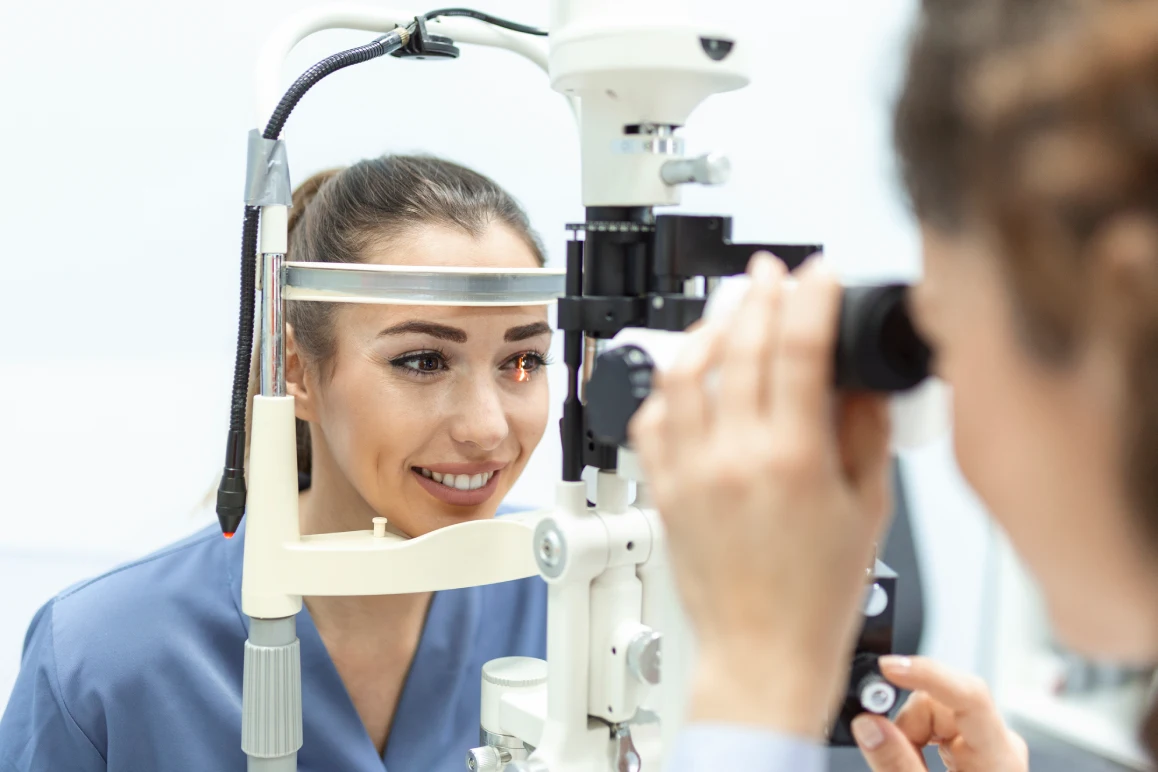 Still, the truth is that the cost of LASIK surgery is an issue for many people. Before you go for a consultation, it helps to know what is expected.
Eye Exams: The First Step Toward Healthy Vision
An eye exam gives us a comprehensive look into the total health of your eyes. Many people think they don't need regular eye exams unless they have a vision problem. Not true. Eye exams are essential for everyone, even if your vision is clear. A good exam can help determine the health of your eye and reveal clues about eye conditions that might eventually result in vision issues, even loss.

Optometrist or Ophthalmologist
It is your choice. Both can give you a great eye exam but be aware that there is a difference in the depth of treatment you can receive.

Optometrists study for four years after college and attain a Doctor of Optometry (OD). But they are not MDs.
Ophthalmologists are medical doctors specializing in eye and vision care. They differ from optometrists in their levels of medical training (8 years) and are licensed to perform eye surgery.
What Ophthalmologists Treat
Dry eye syndrome
Eyelid conditions such as blepharitis and styes
Cataracts
Diabetic eye disease
Glaucoma
Macular degeneration
5 Indicators That You Need an Eye Exam
Unless you have been diagnosed with a specific problem, the American Academy of Ophthalmology recommends the following eye exam schedule: ages 20 to 39 every five years; 40 to 54 every 2 to 4 years; 55 to 64 every 1 to 3 years. If you are experiencing any of the following, schedule an eye exam now.

You can't remember when your eyes were last checked
Your risk for disease is higher based on family history
Your vision has gotten worse
The presence of irritants such as allergies are affecting vision
Eye infections or injury to the eye
Pupil Dilation
The view of the back of the eye is limited when the pupil is undulated. When your pupil is small, an eye doctor can see your optic nerve and macula, but the view is limited. To thoroughly examine the optic nerve and retina, the pupil must be dilated, an effect achieved through eye drops. This exam is critical to treating eye conditions that may result in vision loss.
It typically takes 15 to 30 minutes for pupils to dilate and 4 to 6 hours for pupils to return to normal. Eyes will be sensitive to light, so recommendations are that you arrange for transportation home.
The Best LASIK Surgery Is Now in New York
Dr. Craig Beyer is now in the New York area, bringing a reputation as one of the nation's finest ophthalmologists—he is one of 10 original doctors approved by the FDA to perform LASIK surgery. To date, Dr. Beyer has performed over 15,000 successful surgeries.
Get Your Site Right
Live in New York or the surrounding area? Call 877-274-1797 to schedule a consultation for the best in eyecare and LASIK surgery.
Ready to speak
with a doctor?